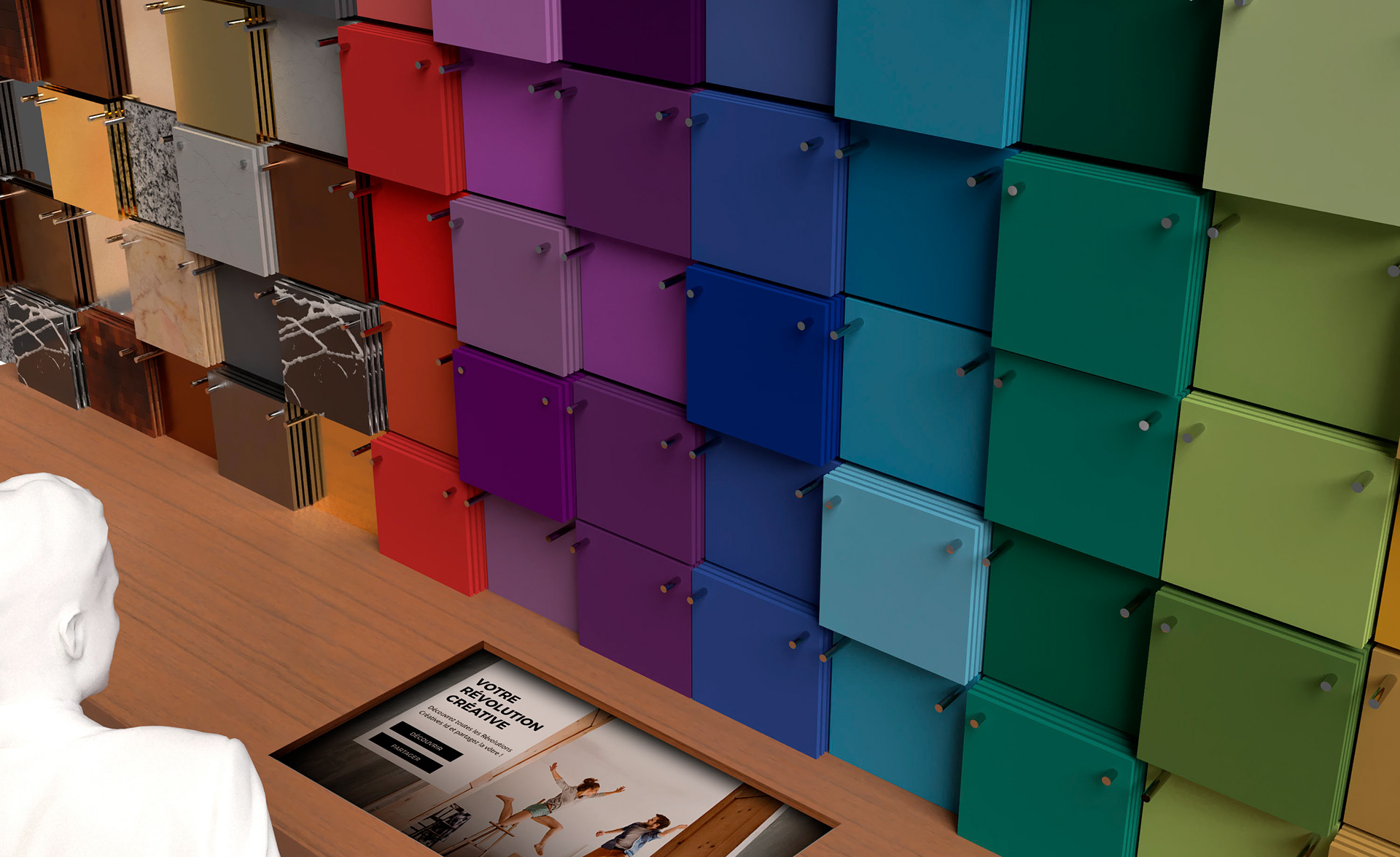 Art direction for a painting concept store.

 We thought about this concept store in order to help customers on their research for color. People can take some square panels on the walls and mixed them together to find the perfect color range for their home. As furnitures we wanted concrete geometric shapes to show the multiple colors the brand has, it helps people imagine new variants for their spaces. Digital tablet can be use for inspiration, people can access to several themes. 

This project has not be selected by our customer.